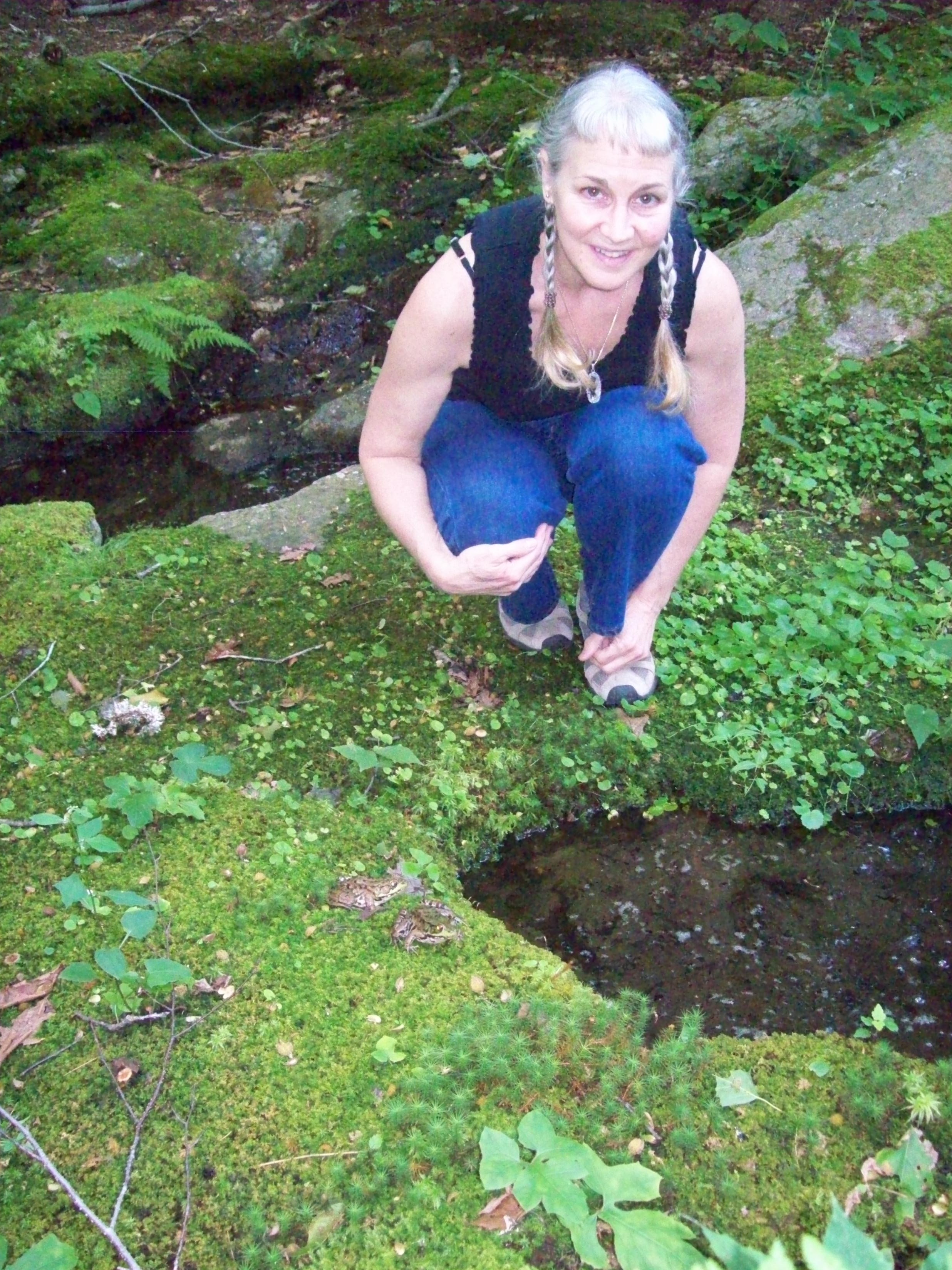 Please call (413) 367-9779 Monday-Thursday for Cabin and Lodge reservations.  Resident Director Elizabeth M. Witham is happy to assist you.  The Temenos email address is: 65mountmineral@gmail.com.
Once your reservations are made you will be asked to mail in payment.  On weekends there is a 2 night minimum (Thursday-Saturday, Friday-Sunday or Saturday-Monday).  For a single weekday or overnight reservation full payment is required.  For multiple nights a 50% deposit is required.  See the "Cabin Rates" page, and "Lodge Rates" page under the Lodgings tab for prices.  Please make your check out to "Temenos" and send to the address listed below.  Your reservation is secured when your deposit is received.  Thank you!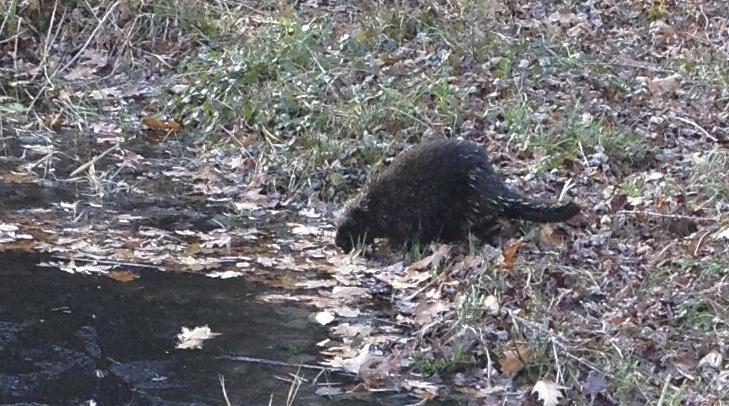 Top photo of Elizabeth with green frogs at the Mineral Springs was taken by Janis S. Gray.  Porcupine getting a drink at the Pond was taken by Elizabeth M. Witham.  Photos on website are taken by Elizabeth unless otherwise noted.  If you see a photo that is incorrectly credited, please let Elizabeth know so she can make the correction.  Thank you!