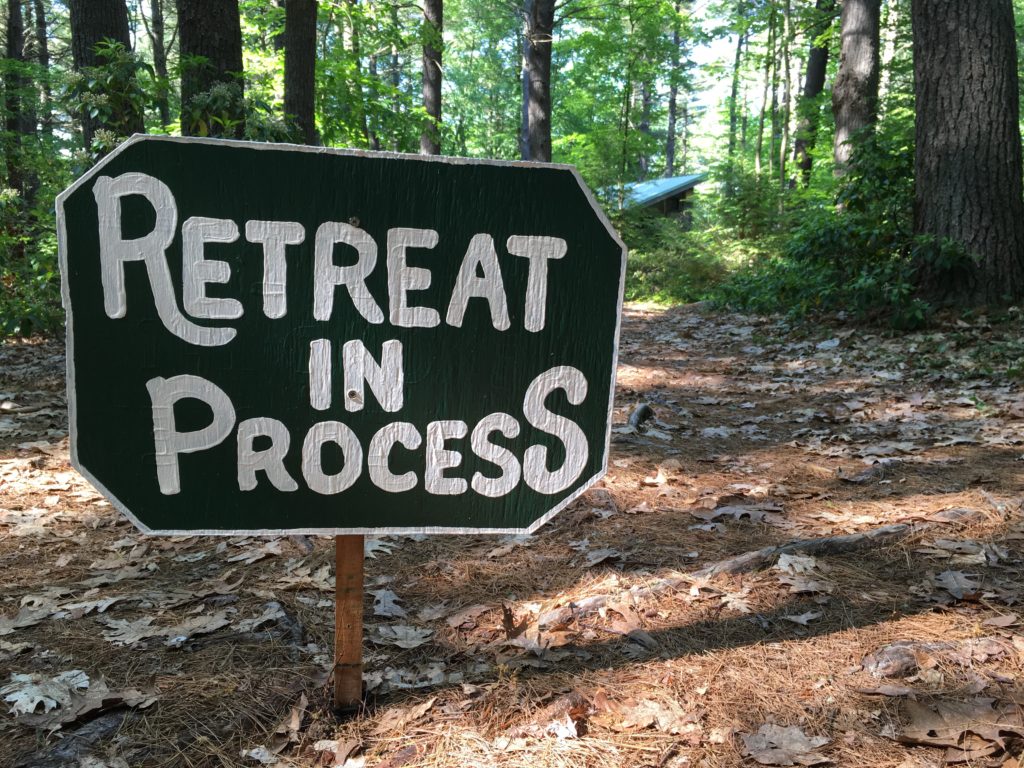 Temenos Retreat Center offers lodgings in four unique Cabins and one seasonal Lodge.
Temenos has four winterized Cabins open all year round.  They are suitable for individuals, couples, families or small groups.  Each cabin has it's own unique features.  Knoll Cabin sleeps 1-2, Thrush Cabin sleeps 1-2, Mu Cabin sleeps 1-4, and Pine Cabin sleeps 1-6 persons.
Each Cabin is modestly furnished with beds, pillows, blankets, a table and chairs, a kerosene lamp and multiple tea light holders.  Wood stoves provide heat in Fall and Winter, and take the chill out of a Spring or Summer night.  Seasoned firewood is provided.  Kindling is easy to gather.  There is a propane fueled two-burner cooktop for heating water and cooking.  Pots and pans, dishes and utensils are provided as well.  Please see individual Cabin pages for details.
The Lodge offers a large open space suitable for conferences, meetings, workshops, family reunions, dancing, music, celebrations and gatherings of all kinds.  Small groups are comfortable in this space.  Larger groups of 25 are easily accommodated.  There is a fully equipped kitchen with stove, refrigerator and hot water heater, all fueled by propane.  Two wood stoves give warmth on chilly nights.  The Lodge is open from the end of April though mid-October with accommodations for up to 10 people to sleep.  See separate Lodge page for details.
Tenting is only allowed as an extension of an event in the Lodge.