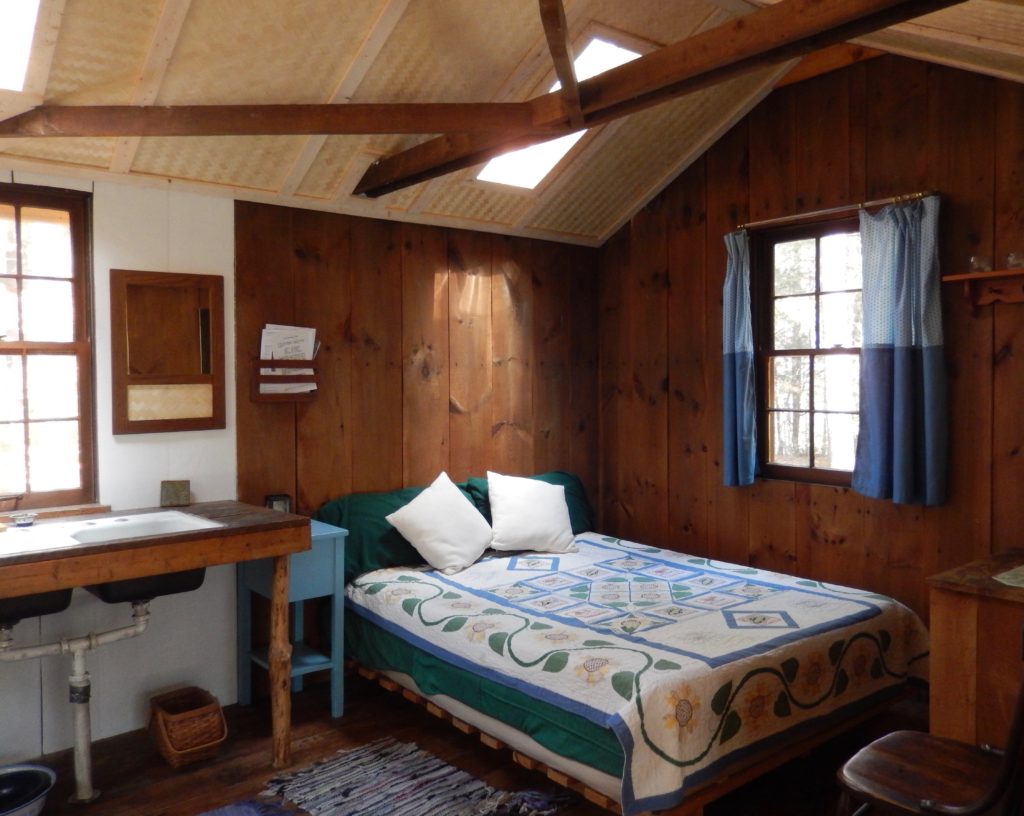 Please call a day or two before your arrival to get instructions on where to park and unload.  We are a "pay-it-forward" culture.  You will be given a checklist to guide you in cleaning and preparing the cabin for the next guests.  Thank you for this!
We suggest bringing the following for your comfort:
• appropriate clothing for summer and fall rain or sunshine
• waterproof footwear or hiking boots, sneakers, extra socks
• natural sunscreen and insect repellent
• wash cloth, hand and bath towels, toiletries
• unscented tea lights (tea light holders provided)
• flashlight and/or headlamp with extra batteries
• food and drink you will prepare at your cabin
• containers for left-overs, compost, recyclables and trash (pack it in/pack it out)
• slippers and extra socks for in and around your cabin
• cooler with ice for storing perishables
• pillow cases, bed sheets or sleeping bags (pillows and mattresses provided)
• donations – please see our Wish List
All four Cabins are furnished with: beds, pillows, blankets, table and chairs, wood stoves, firewood, kindling boxes, 2 burner propane cooktops, dishes, utensils, cookware, kerosene lamp, tea light holders, matches, eco-friendly dish soap, dish towel, toilet paper and brooms for sweeping.
Thank you for leaving animal companions at home. Only Licensed Certified working Service Animals are allowed. You must properly dispose of your animal's waste.