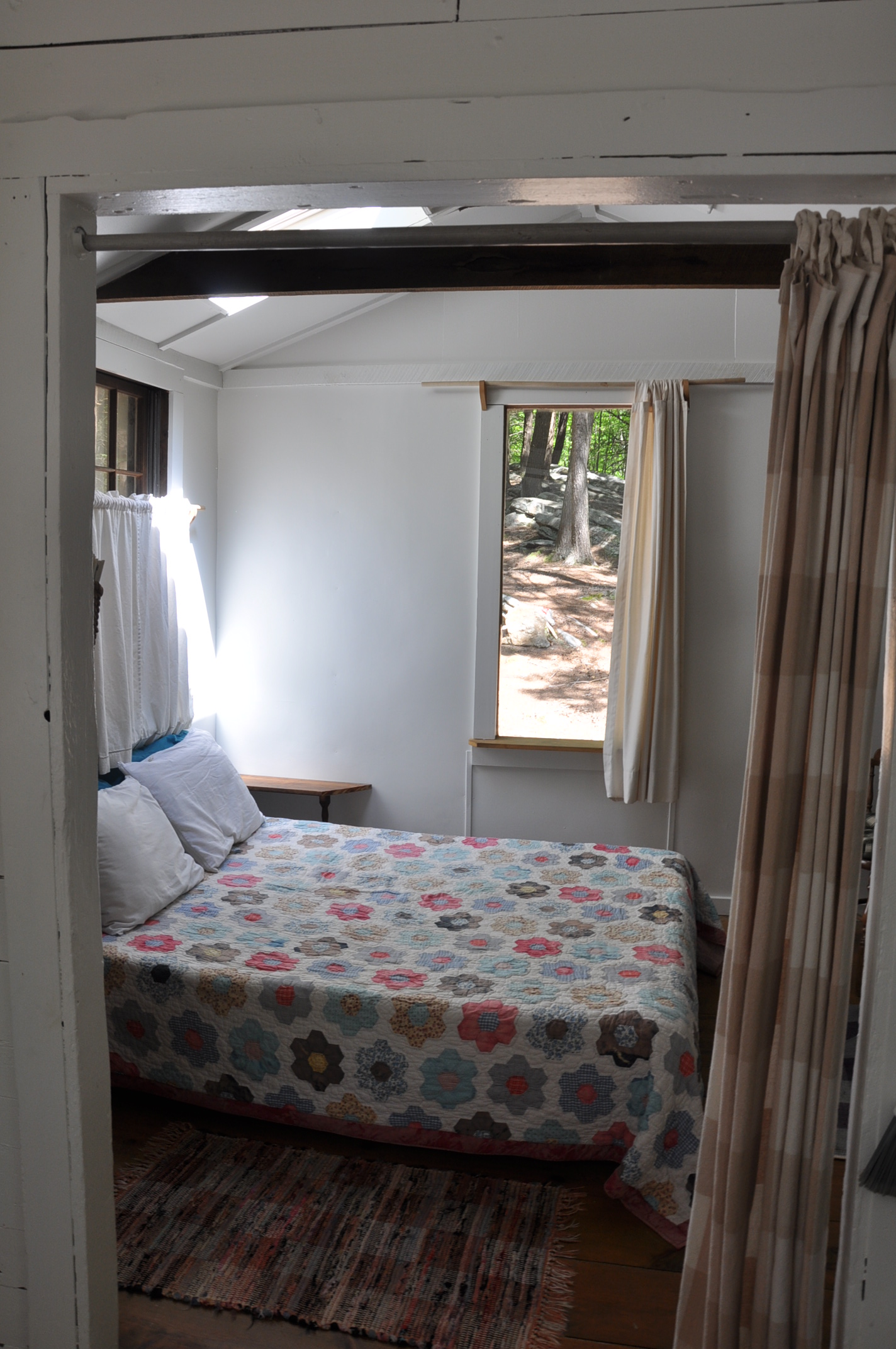 Thrush Cabin, named for the Wood Thrush that nest in the eves, is situated close to the Pond, the Loop Trail, and the Well.  It sleeps one to two people on a double-sized futon bed, and features a screened-in back porch, making it very popular during bug season.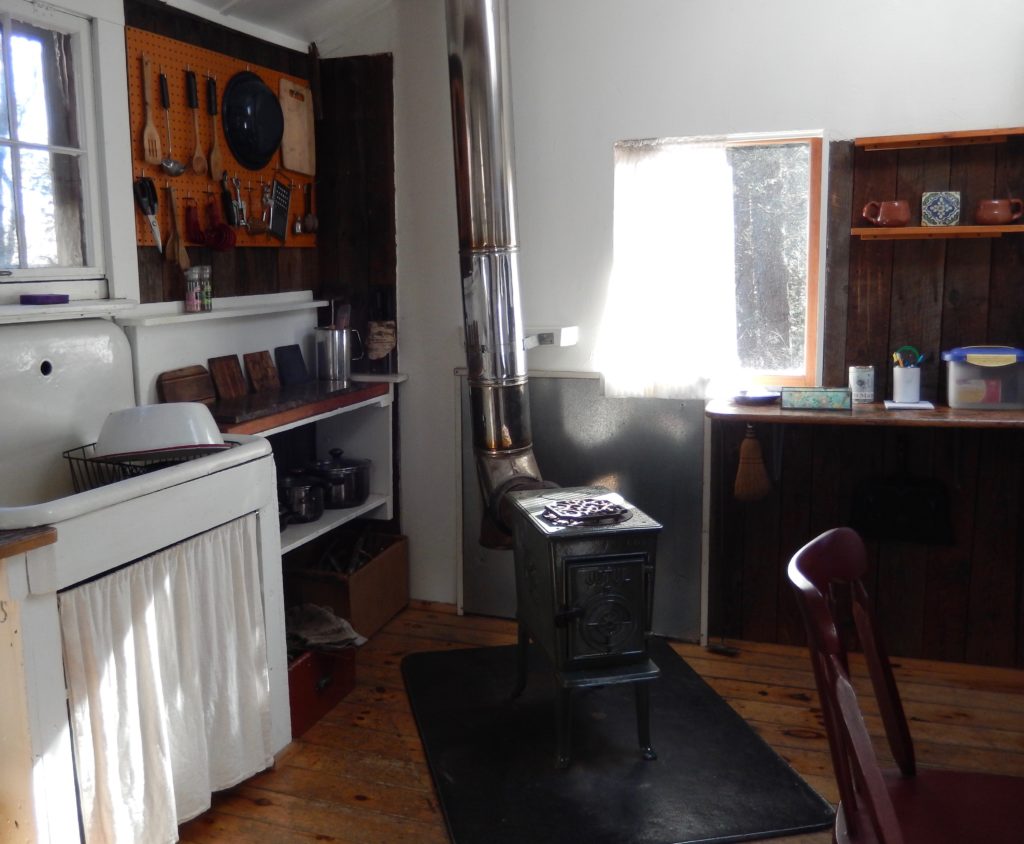 Like all the Temenos cabins, Thrush is fully furnished and has a kitchenette with dishes, pots and pans, utensils, and two burner propane cooktop.  Well insulated, Thrush is heated by a wood-burning stove and open year-round.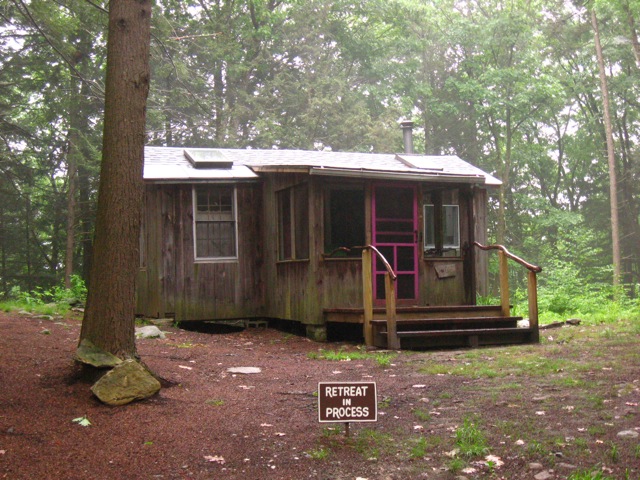 Thanks to Andrew Berger for this photograph of Thrush Cabin taken in June 2014.